Indian police reportedly found an eight-year-old girl living with monkeys in a remote nature reserve in Bahraich, northern India two months ago.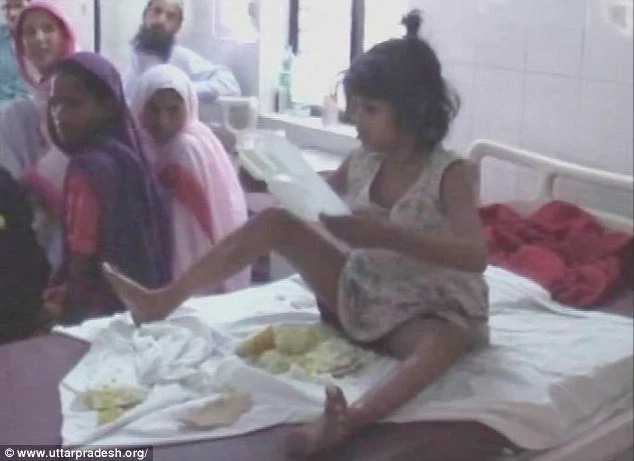 According to doctors caring for her, the unnamed girl walks on all four and, unlike humans, screeches as a way to communicate. In addition, she does not seem to understand human language.
Police say when they found her in the nature reserve, she appeared at home with the monkeys. They add that further investigations are ongoing to determine how long she has been with the apes and where she came from.
Where are her parents? hope they will be able to rehabilitate her back to civilization soon.